Our flavourful salmon swims in the fjords
Salmon

Interest for Norwegian fish farming

The Scandinavian waters are known for having the tastiest salmon. Thus it is only logical that we have been working with Norwegian breeders for years and that we buy this elegant fish with a red-pink colour in the fjords. We pay particular attention to freshness and colour.
Fresh
Deep-frozen
Filleted
Smoked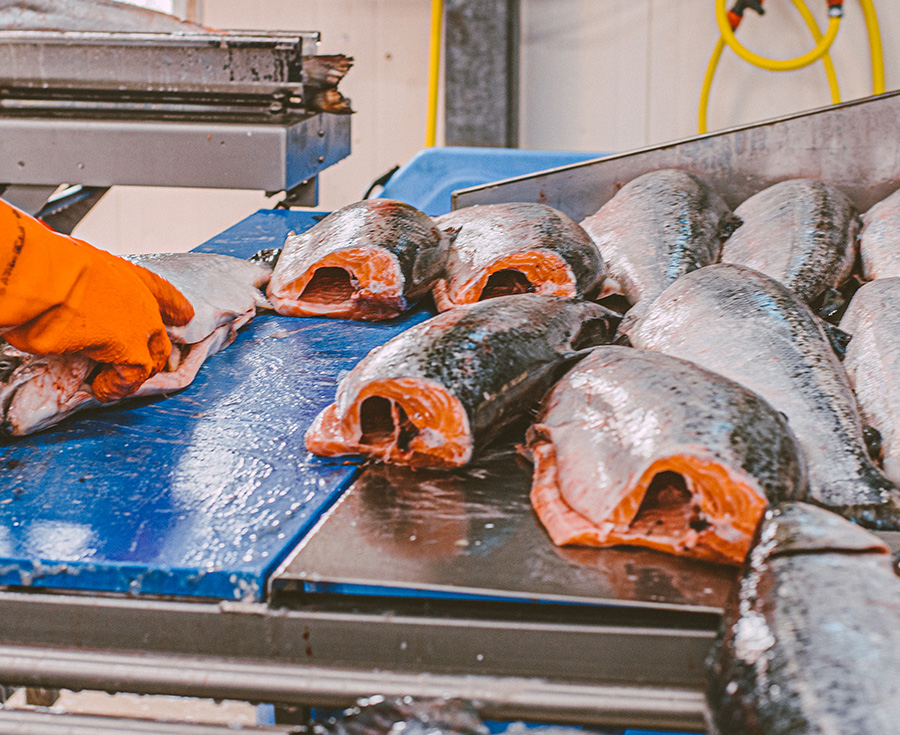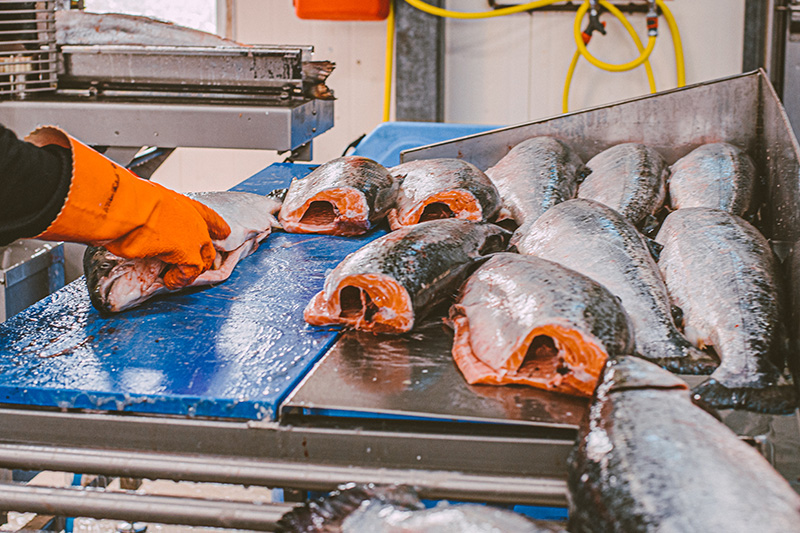 Processing

Filleting with pure precision

Of course, we deliver our salmon vacuum-packed or in ice fresh, deep-frozen and smoked, filleted to the wishes of the customer. Removing salmon from its bones and dividing it into perfect fillets requires a sophisticated technique. Our experts cut the fillets perfectly and without cracks. This way the fillet is not damaged and the structure is preserved.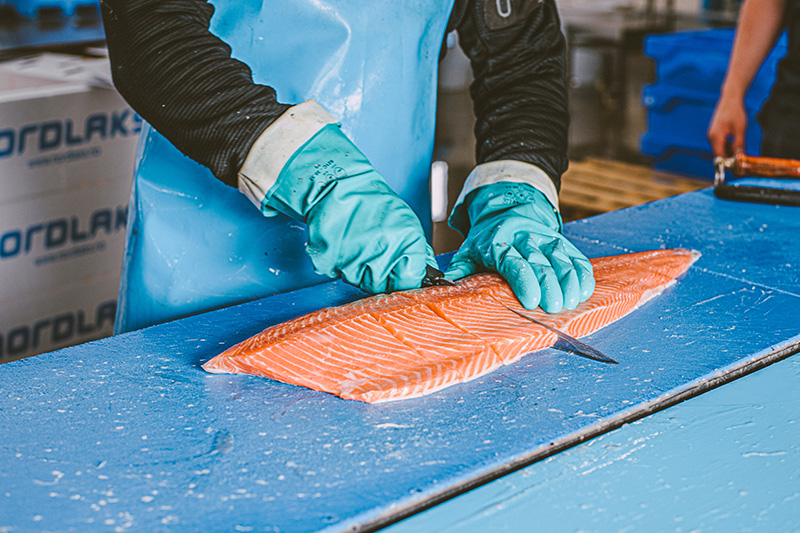 Origin

Sourced from marine and land-based farms

Our salmon comes from both Norwegian marine and land-based farms. In this way we can always continue to supply salmon in the case of algae problems. Our Norwegian salmon sources work according to organic farming methods. This way we stay far away from artificial procedures and treatments and we can continuously deliver delicious salmon to our customers – within two days and therefore farm fresh.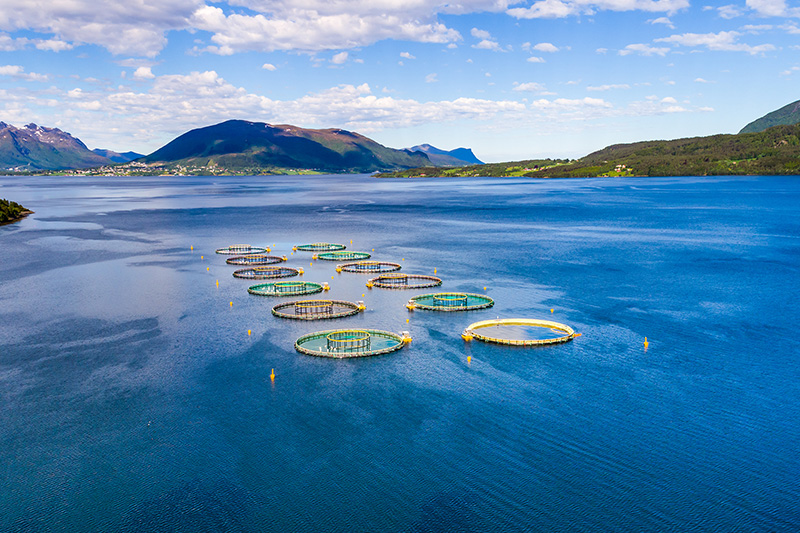 Contact us

Quality Seafood